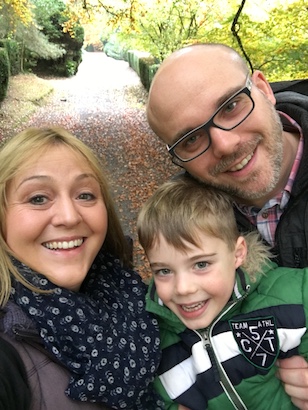 Jessie Stewart
07976 038812
email: jessie.stewart@musictrain.co.uk
Jessie joined our team in October 2016 after attending Music Train classes in Letchworth with her son when he was young. She has a very musical background, her mother being a Suzuki Violin teacher. Jessie learnt to play the piano, violin, flute, trumpet, drums and percussion, which she played as part of the Liverpool Wind Orchestra for a number of years.
With a degree in theology, Jessie has undertaken various roles in her local church. She is and has been Music Director for many years, singing and playing piano and also worked as a Schools and Children's Worker in Yorkshire. Her sunny disposition and excellent people skills make her an extremely valued member of our Teaching Team.
Summer Term 2018 Classes
TERM DATES: Tuesday 24th April - Tuesday 17th July. No classes 15th May. (12 weeks)
| Day | Age Band | Times | Price |
| --- | --- | --- | --- |
| Tuesday | 2-3.5 years | 9.45-10.30 | £5.50 x 12 weeks |
| Tuesday | 12-24 months | 10.45-11.30 | £5.50 x 12 weeks |
| Tuesday | 6 - 18 months | 11.45-12.30 | £5.50 x 12 weeks |
| Tuesday | 0 - 12 months | 1.15-2.00 | £5.50 x 12 weeks |
Topics
Apr - May: General Topic - Nursery Rhymes; Advanced Topic - Chime bars
Jun - Jul: General Topic - Teddies; Advanced Topic - Keyboards
Location
Baby, toddler and pre-school music classes take place for 0-5s at Riverside Church, Rye Road, Hoddesdon, Hertfordshire, EN11 0JB. There is a small car park with limited places. You are advised to walk if at all possible.
Registration Fee
Families joining our classes for the very first time are invited to try a single session before deciding whether or not they wish to sign up for the rest of the term. If you do wish to join for the term, an additional £6 registration fee is charged for families that have never previously attended. This is only ever charged once per family and future siblings do not need to pay a registration fee. The fee covers the cost of access to our client on-line resources and one child's T-shirt. Additional T-shirts can be purchased for £5.
Cancelled classes
We regret that if classes have to be cancelled due to force majeure such as snow, or on specific medical advice because of the risk posed by swine flu, they cannot be refunded.
Bedfordshire Early Years Music Classes for babies preschoolers and toddlers 0-5