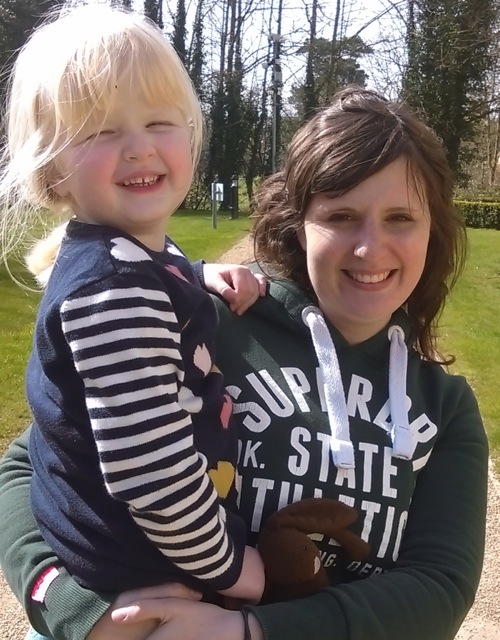 Hannah Parsley
07775 029033
email: hannah.parsley@musictrain.co.uk
Hannah joined our team of teachers in April 2016 and is completing her training year with The Music Train under the mentorship of Andrea Lee, MA Education, Early Years. Hannah has an approachable manner, and both adults and children alike are drawn to her magnetic personality. She has a wealth of experience working with young children with previous roles of Playworker, Teaching Assistant and Nanny.
Autumn Term 2017 Classes
TERM DATES: Wednesday 13th September - Thursday 19th October.
The half term length is 6 weeks and fees are calculated at £6.00 per class for over 2s, £5.50 for under 2s and £3.00 for siblings over 6 months.
Day
Age Band
Times
Wed
2 years - rising 5
9.30-10.15
Wed
0 - 24 months
10.30-11.15
Thurs
2 years - rising 5
9.30-10.15
Thurs
0 - 24 months
10.30-11.15
Topics
Sep-Oct: General Topic - Sea; Advanced Topic - Ethnic Instruments
Nov-Dec: General Topic - Animals; Advanced Topic - The Carnival of the Animals
Location
Baby, toddler and pre-school music classes take place for 0-5s at the Fairfield Park Community Hall, Kiplings Crescent, Fairfield Park, Stotfold, Bedfordshire, SG5 4GY. There is a small car park with limited places. You are advised to walk if at all possible.
Registration Fee
Families joining our classes for the very first time are invited to try a single session before deciding whether or not they wish to sign up for the rest of the term. If you do wish to join for the term, an additional £6 registration fee is charged for families that have never previously attended. This is only ever charged once per family and future siblings do not need to pay a registration fee. The fee covers the cost of access to our client on-line resources and one child's T-shirt. Additional T-shirts can be purchased for £5.
Cancelled classes
We regret that if classes have to be cancelled due to force majeure such as snow, or on specific medical advice because of the risk posed by swine flu, they cannot be refunded.
Bedfordshire Early Years Music Classes for babies preschoolers and toddlers 0-5